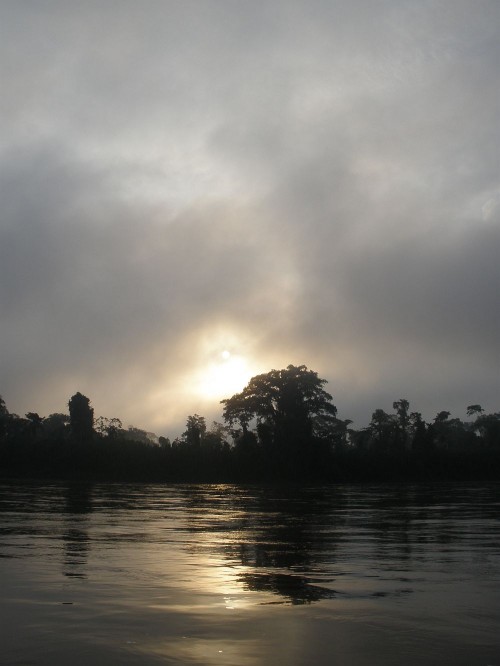 While being in Pasto we get a message from Yu that he's planning to do a rivertrip from Ecuador to Peru which is pretty well of the beaten track. We met Yu (and Stacey who's also in) in Tolu with the Couchsurfing meeting Colombia a month or so earlier.

Always in for adventure we rush to Quito via Tulcan and Otavalo. Of which I had pretty nice pictures until somebody decided to rop my camera in Otavalo. So every visual decoration here is thanks to Yu, which photos I'm stealing right now (sorry). All royalties to Japan please.
Anyway from Quito we hop through Macas and from Macas to Santiago, the bustling capital of Tiwintza.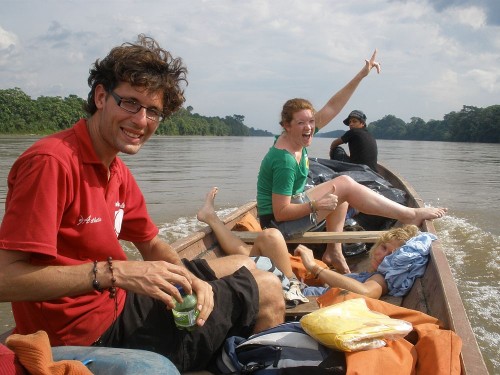 From there a local indigenous guy (Shoar) from nearby St Louis agreed us to take us over Rio Santiago to Porto Galileo, in the Peruvian Amazonas. Two days on a very small Peke-Peke, a short of boat ( see picture ).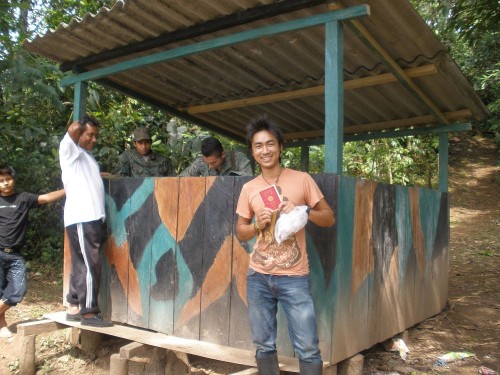 We pass the border Ecuador – Peru without any trouble although they can't give us any stamps (they only had a fish for lunch and a boot to write our visit in) or other 'proof' of legally crossing the thing, although the commandant in Peru writes a letter for us (this later meaning we are illegal in Peru – but we didn't know it back then )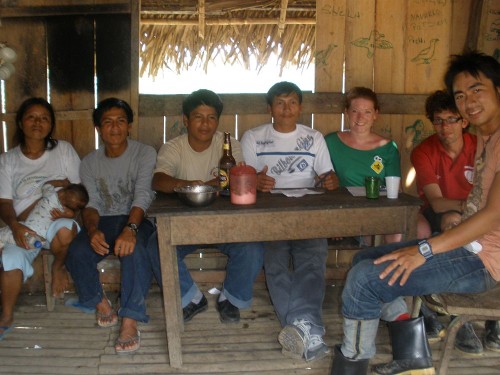 The river is beautiful, we pass various local villages and we stop at a few as well. No electricity, no roads, no running water, in the middle of the jungle. And lot's of children. A village we stopped at had 800 adults and 1200 children. We try Chicha as well ( fermented corn or juka which is made by somebody chewing the stuff first ).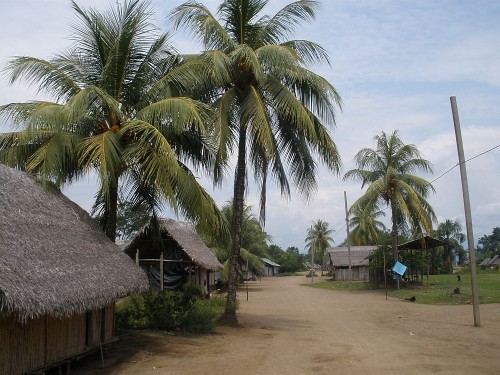 In Soledad we spent the night, between the cockroaches.
From there we enter Porto Galileo, a slighty bigger settlement with electricity from 18:30 – 23:00 in the night. There we meet a group of people organizing 'cine en las frontieras', a traveling cinema to show documentaries ( and make docu's as well ) in remote communities along the borders. Cool project. We see a local-made doc over the life in Porto Galileo.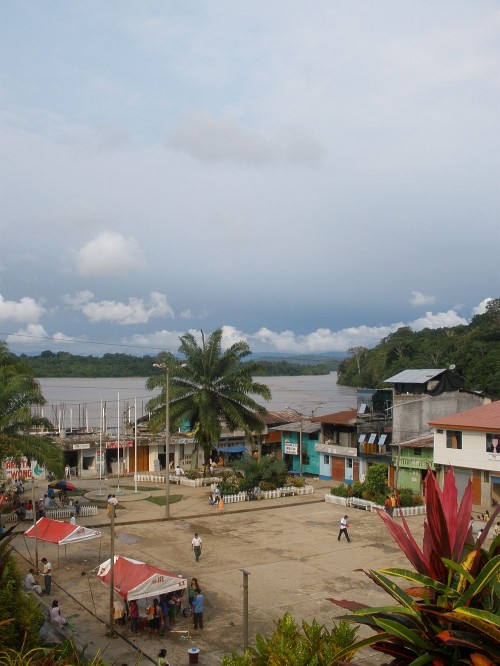 From Porto G. to Santa Maria de Neiva it's a pretty straightforward boat ride of about 6 hours in the blazing sun over the river.