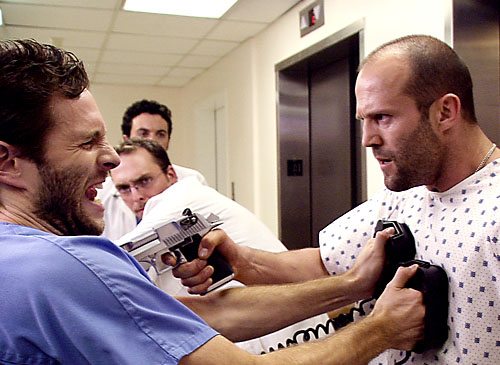 Zoals u weet, films. Ok laat maar. Maar een eervolle vermelding verdient deze film toch wel. Vooral deel twee ( Crank 2 voor kenners ) is een absolute aanrader. Een sjaak op IMDB vertelde het precies goed (over deeltje 2 dus):
If you've watched the first Crank and enjoyed it, you will absolutely love this one. It pushes the boundaries the first one set to the absolute maximum. There are no lines this film does not cross, from outrageous public sex scenes to gore that almost rivals the Saw franchise. It will keep your heart pounding for the entire film's duration. It's one of the most hilarious, stylish and down-right insane films I have ever watched.
En hij's nog grappig ook!