The start of the trip started quite nicely. After about 1.5 hours we got picked up by a guy from Dresden who owns a sportsbar in about every city in the country. About 5 in Berlin.
We get a ride in a custom build Porsche something. The car is quite full, so we are going 'slow', he said. A joke apparently because even for Germans 240 km/h is quite a speed. Especially when zigzagging between the right and left lane. About 1.5 hours ( 200 km ) later we are in Dresden.
There begins the great search because we don't have a couch and we don't like hostels ( we started out rock 'n roll yes ). We meet some students who all appear to be couchsurfers, though nobody is ready to take up a few couchies. We checked into the emergency list, but alas nothing.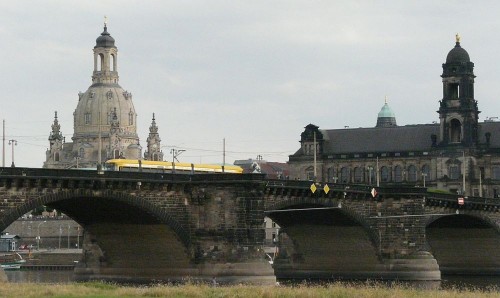 Because it's nice and hot still ( 32 degrees ) our throats needs some softening. We meet up with some psycho and a bunch of schoolgirls ( don't ask how this went, but everybody was jumping in the same street or so ) . I get 4 digital camera's pushed into my hand to take some group pictures.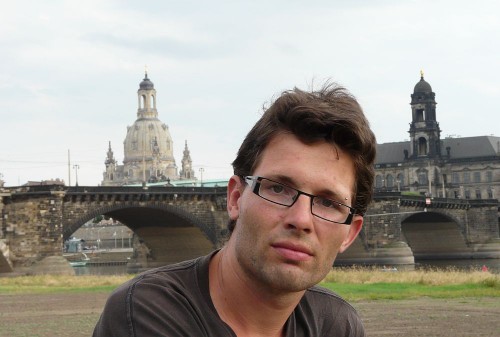 The day ends on the riverside of the Elbe. We didn't find anybody who wanted to host us and the emergency group shows pretty dead. Maybe because it's thursday, student party night. I put up my tent behind a bush directly across the old city centre.
Dresden by the way is a pretty nice city.